AI規制:
2021年4月21日、欧州連合(EU)は世界初のAI法案を発表しました。主な考え方は以下の通りです。
A. AIを利用したツール、製品、サービスはリスクのレベルに応じて4つのカテゴリーに分けられます。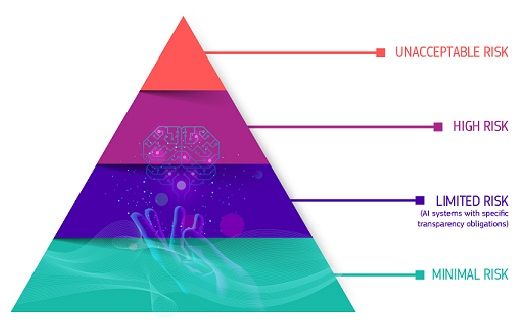 B. 多くのAIツールは2番目のカテゴリの高リスクに属されるではないかと考えられる。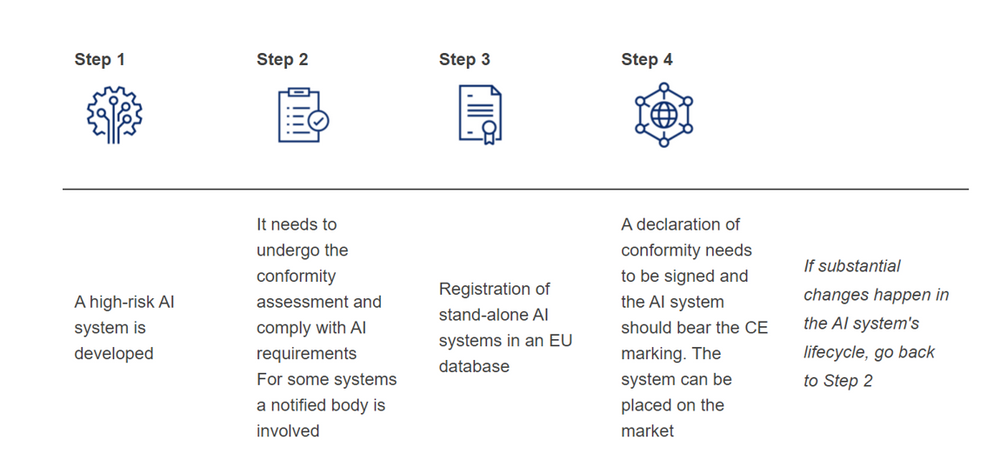 ※1 Conformity Assessment :   A manufacturer can only place a product on the EU market when it meets all the applicable requirements. The conformity assessment procedure is carried out before the product can be sold. The European Commission's main objective is to help ensure that unsafe or otherwise non-compliant products do not find their way to the EU market.
※2 CE Marking :CE marking is a part of the EU's harmonisation legislation, which is mainly managed by Directorate-General for Internal market, Industry, Entrepreneurship and SMEs. They signify that products sold in the EEA have been assessed to meet high safety, health, and environmental protection requirements.
EUのホームページから内容を引用した。