On April 21, 2021, the European Union (EU) introduced the world's first draft AI Act. The main idea is as follows.
A. The tools and products and services using AI are divided into 4 categories according to the level of risk.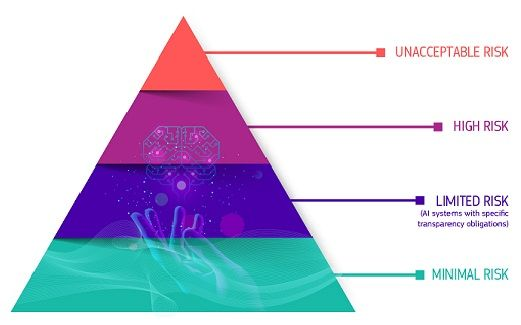 B. Almost the second category: high risk. Requirements Steps to perform product inspections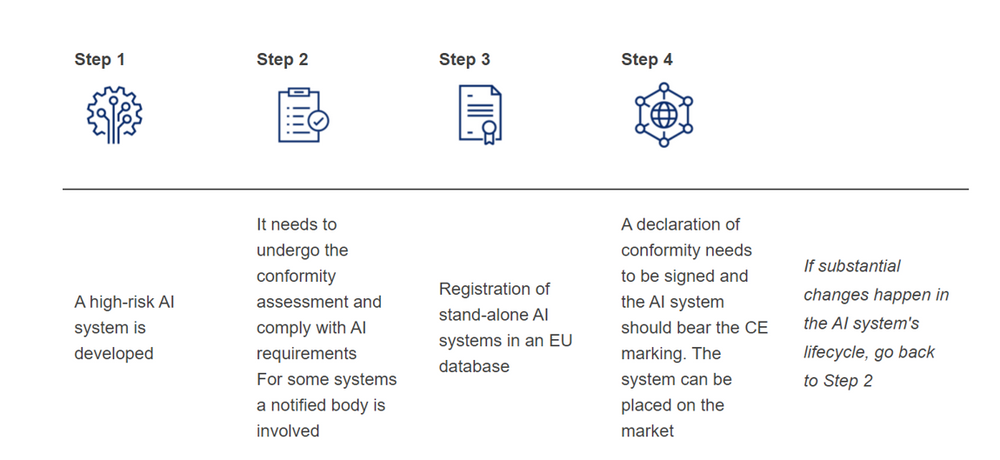 ※1 Conformity Assessment :   A manufacturer can only place a product on the EU market when it meets all the applicable requirements. The conformity assessment procedure is carried out before the product can be sold. The European Commission's main objective is to help ensure that unsafe or otherwise non-compliant products do not find their way to the EU market.
※2 CE Marking :CE marking is a part of the EU's harmonisation legislation, which is mainly managed by Directorate-General for Internal market, Industry, Entrepreneurship and SMEs. They signify that products sold in the EEA have been assessed to meet high safety, health, and environmental protection requirements.
Source: https://ec.europa.eu/info/strategy/priorities-2019-2024/europe-fit-digital-age/excellence-trust-artificial-intelligence_en